Subscribing to a forum
You can subscribe to a forum using one of two methods.
1. Select 'Subscribe to this forum' from 'Forum admin' in the menu bar.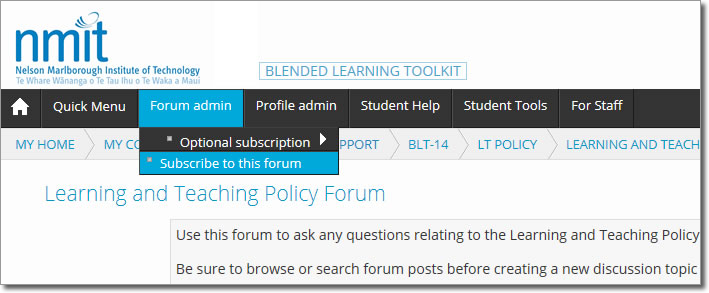 2. Once you have chosen to 'Add a new discussion topic' you can select 'Send me email copies of posts to this forum' as one of the subscription options in the dialogue box.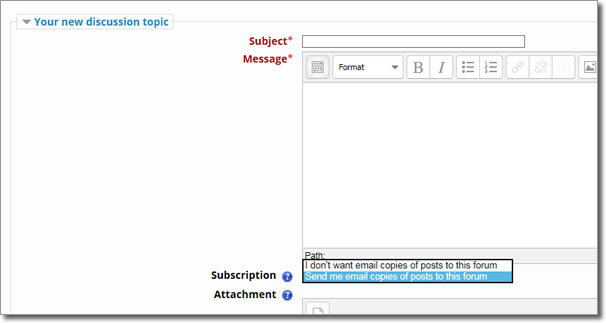 Close this window to return
Last modified: Thursday, 3 July 2014, 1:13 PM