Special User Login
Special User accounts providelogin access to NMIT Moodle for special purposes, including community or project work, or remote study in China. If you've been given a Special User account please log in here.
Please Note: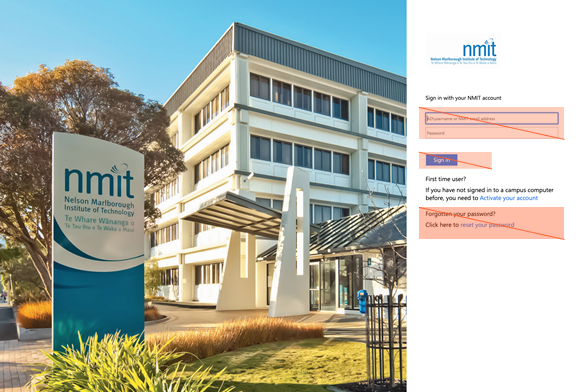 If you have been given a Special User account and enter your details incorrectly, you may be taken to the standard NMIT user Sign In shown here:
The standard NMIT Sign In screen shown here is NOT active for Special User accounts, and cannot be used to recover or reset your Special User password.
If you have problems logging in, please contact paul.devine@nmit.ac.nz to request a reset of your NMIT Moodle password.
Last modified: Monday, 20 April 2020, 11:02 PM