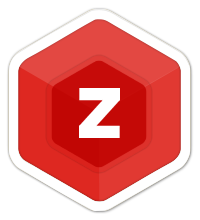 IT Skills for Students
Using Zotero
Zotero is an electronic manager for all of your academic references.
One of the challenges of academic writing is keeping track of all your reference sources and creating bibliographies. Zotero helps this process by storing bibliographic information for you so you can refer back to it when you need it. It also helps by formatting your references into the style your tutor may require, e.g. APA.
Activity 1

Introduction to Zotero

Allow 60 minutes

The tasks in this activity will get you started with Zotero.

Task 1: An Overview

Work through these resources to get an overview of Zotero, then have a go at the challenge.

Link: Tour of Zotero video

Link: Quick Bibliographic Demo video

Link: Zotero quick start guide

If you are having trouble playing these videos, check out this course's 'Frequently Asked Questions' tab for more information.

Challenge:

Reflect on the question: What potential do you see Zotero having for your study?
Refer to any of your course handbooks and/or assessment instructions. What referencing requirements are there?

Task 2: Let's install Zotero

Before installing Zotero work through the resources on this website, then have a go at the challenge.

Link: Installation instructions

Challenge:

Create a Zotero account
Decide on which option you will use
Download and install the version required (see below for another option)
Add a

browser

extension
Add a plugin for Word

if you are not using your own device, your options may be limited. Try the following instead:

Create an account
Try installing a Bookmarklet instead of an extension
Check out the options available on the 'My Library' tab

Activity 2

Becoming Productive With Zotero

Allow 120 minutes

This activity is where the fun begins. During the next tasks we will be adding content to your Zotero library for use in your written work.

Task 1: Let's Start Collecting

Work through the resources below and then have a go at the challenge.

Link: Adding Items to your Zotero Library

Link: Adding Files to your Zotero Library

Link: Retrieving PDF Metadata

Link: Manually creating items

Link: Creating an item from a webpage

Note:

If adding items by their identifier, check that the bibliography data is actually correct
Right -click on the item information (in the middle window) to see what other options are available, e.g. adding attachments like a file saved on your computer

Challenge:

Add a variety of items.

Select one of your current courses and add items from the required and recommended reading lists
Add a book using its ISBN
Add the Zotero homepage
Manually add a book, a webpage and an article
Add a snapshot of a webpage
Add a collection from Google Scholar
Add an existing pdf by dragging it into Zotero and retrieving the metadata, if it is available, by right-clicking the item name in the library and selecting the appropriate option

Task 2: Citing

Work through the resources below and then have a go at the challenge.

Link: Using the Zotero Word Processor Plugins

Link: Zotero and Microsoft Word

Link: Zotero and Google Products

Challenge:

Open a Word document
Add in citations for the items added to Zotero in Task 1
Experiment with adding page numbers to a citation
Experiment with adding multiple references for a piece of text

Activity 3

Staying organised with Zotero

Allow 90 minutes

Like most other applications, some good 'housekeeping' principles will help to make your workflow smoother and save you time in the long run. The next tasks will help make your Zotero endeavours more productive.

Task 1: Sorting and Searching

Work through the following resources and then have a go at the challenge.

Link: Sorting through your library

Link: Sorting

Link: Basic search

Link: Searching

Link: Advanced Search

Challenge:

Experiment with sorting and searching items in your library

Remember to use the 'Restore Column Order' action in the dropdown menu, if you get stuck.

Task 2: Collections, Tags and Notes

Work through the resources below and then have a go at the challenge.

Link: Collections and Tags

Link: Notes screencast

Link: Notes

Challenge:

Create a collection called 'Practise'
Create a collection for each of your current courses
File the library content into the collections
Create a tag called 'practise'
Add the 'practise' tag to each item added for the purposes of this activity
Create other suitable tabs

Task 3: Other Functionality

This is an optional task. You may wish to browse through these resources to find out what else Zotero can do.

Link: Screencasts

Link: Relating Items

Link: Duplicate Detection

Link: Adding files to your Zotero Library

Link: Timelines

Checkpoint

Zotero Self-Assessment

Now that you've completed the activities in this module, take the time to complete this self-assessment of how competent you think you are in using Zotero.

Follow the instructions by clicking the link below.

Discussion

Zotero Forum

Using the forum below, click the 'Add a new discussion topic' button and perform the following tasks.

Using a PNI format (Positive, Negative and Interesting) post something that you found useful, something that you found difficult or confusing, and something that you would like to find out more about relating  to the activities in this part of the module.
Share at least one additional resource (web link, video etc.) that you think would help any other students working through this module.